Professional electronics design involves more than just achieving technical performance.
Your product must also be electrically safe, free from electromagnetic compatibility issues, and compliant with the relevant regulations for your intended market.
Our engineers consider these aspects throughout the development process, ensuring your finished design is ready to take to market.
Understanding your regulatory compliance obligations is an important part of your product journey.
It impacts everything from component selection and board design to your quality management system and choice of manufacturing partner.
Global market access (GMA) can be expensive as the specific details of the practical tests and administrative requirements vary from region to region, and determining the applicable regulations and managing continuing compliance to them is a complex business.
Generally for electrical and electronic products, the technical requirements will include electrical safety, electromagnetic compatibility, and use of the radio spectrum.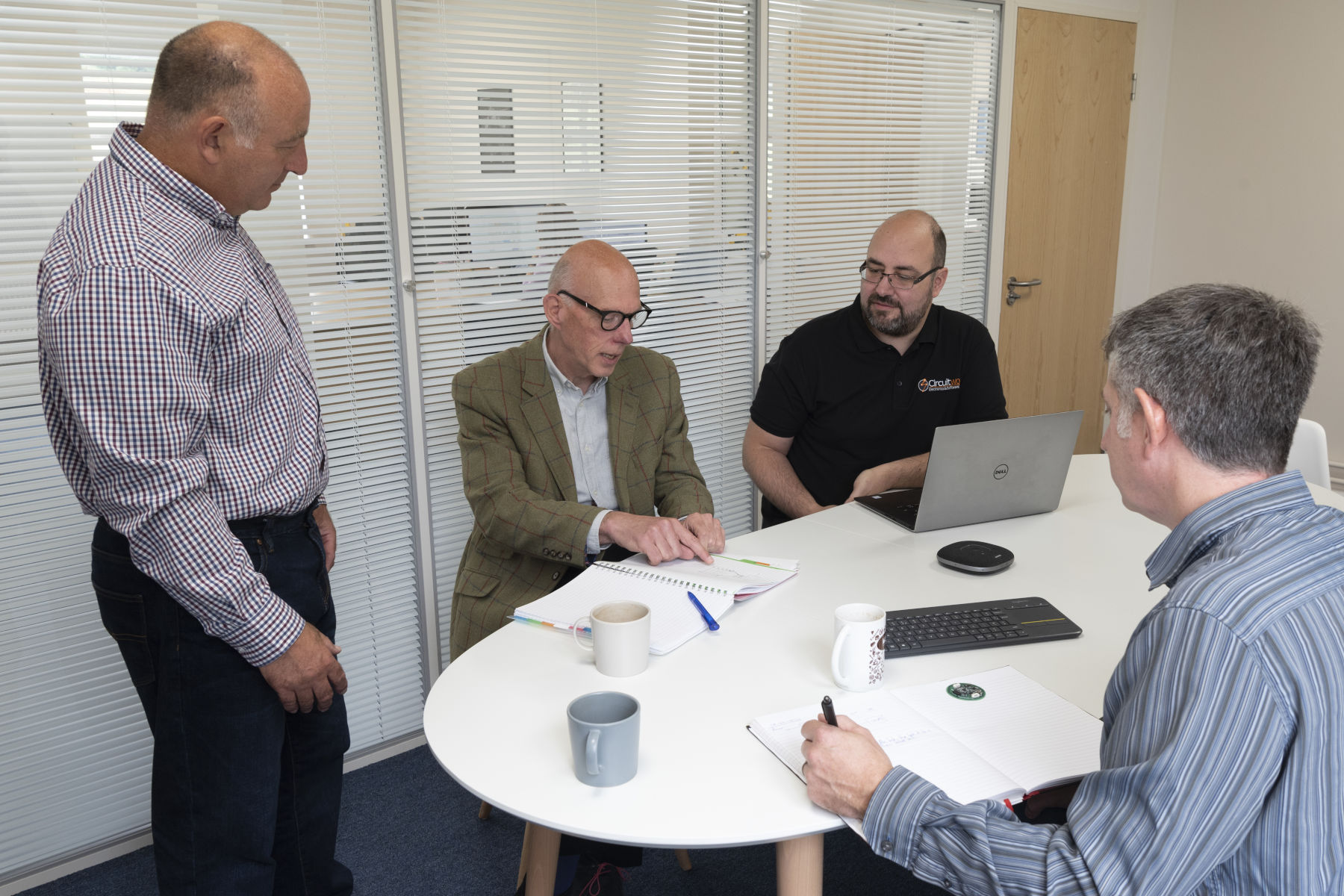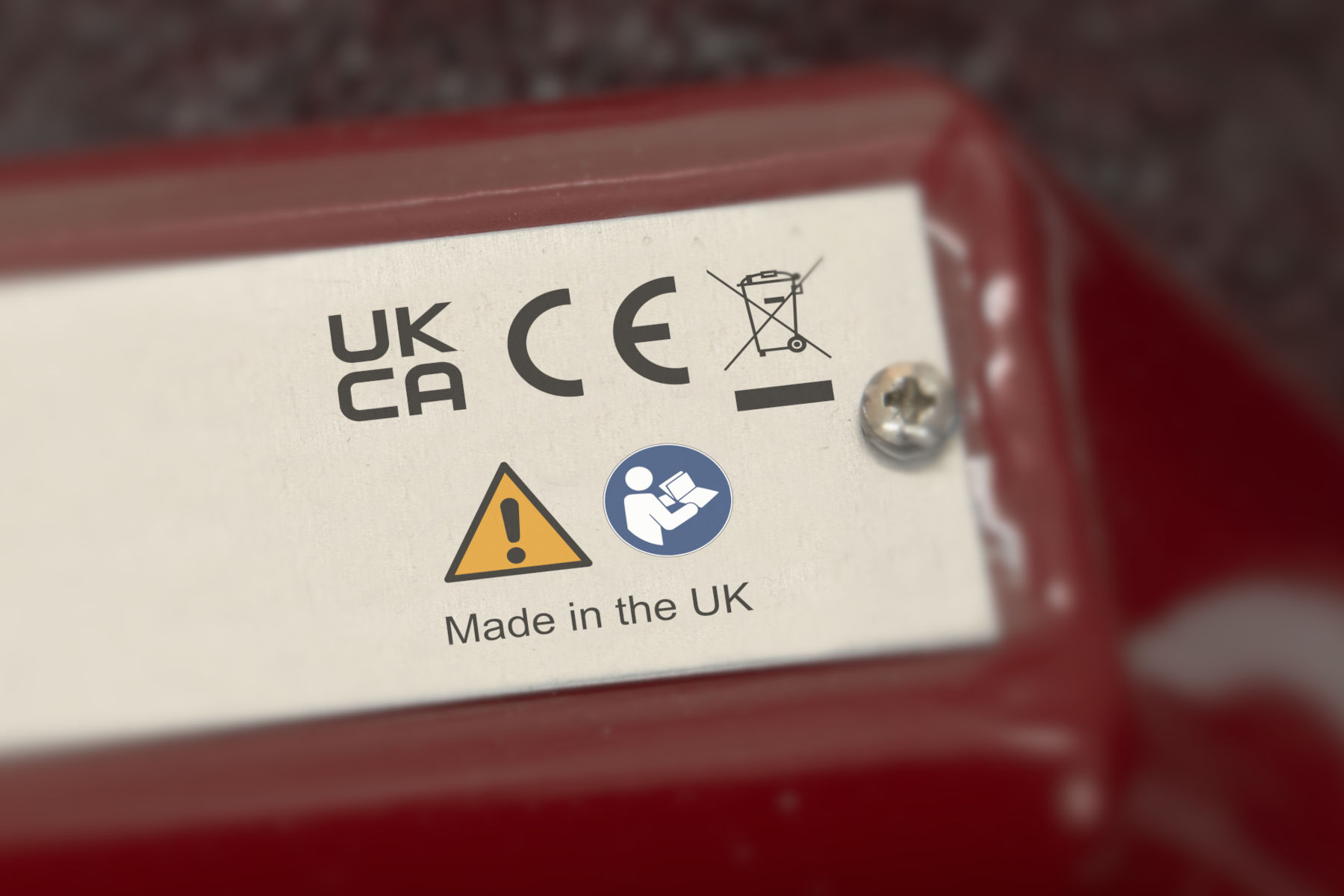 Most products placed on the market in the EU or UK must conform with the CE marking / UKCA marking requirements, and for many this is a self-certification process.
This means the legal manufacturer (not the production factory) assesses the conformity of the device against the essential requirements of the regulations, and declares compliance by affixing the CE marking / UKCA marking (logo) on the product.
As the legal manufacturer, your responsibilities include assembling and maintaining the technical documentation pack, providing evidence of compliance against harmonised or other technical standards, assessing conformity and ensuring continued compliance throughout production.
Over time, as regulations and standards are revised - and as your product design is updated - you must also make sure you keep your conformity assessment and technical pack up to date.
Relevant directives for electrical and electronic products are typically the Low Voltage Directive (LVD), the Electromagnetic Compatibility Directive (EMC-D), the Radio Equipment Directive (RED), the Machinery Directive (MD), and the Restriction of Hazardous Substances (RoHS) Directive, along with their UK counterparts.
Medical devices are more highly regulated and must comply with the Medical Device Regulation MDR) or the In Vitro Diagnostic Medical Devices Regulation (IVDR).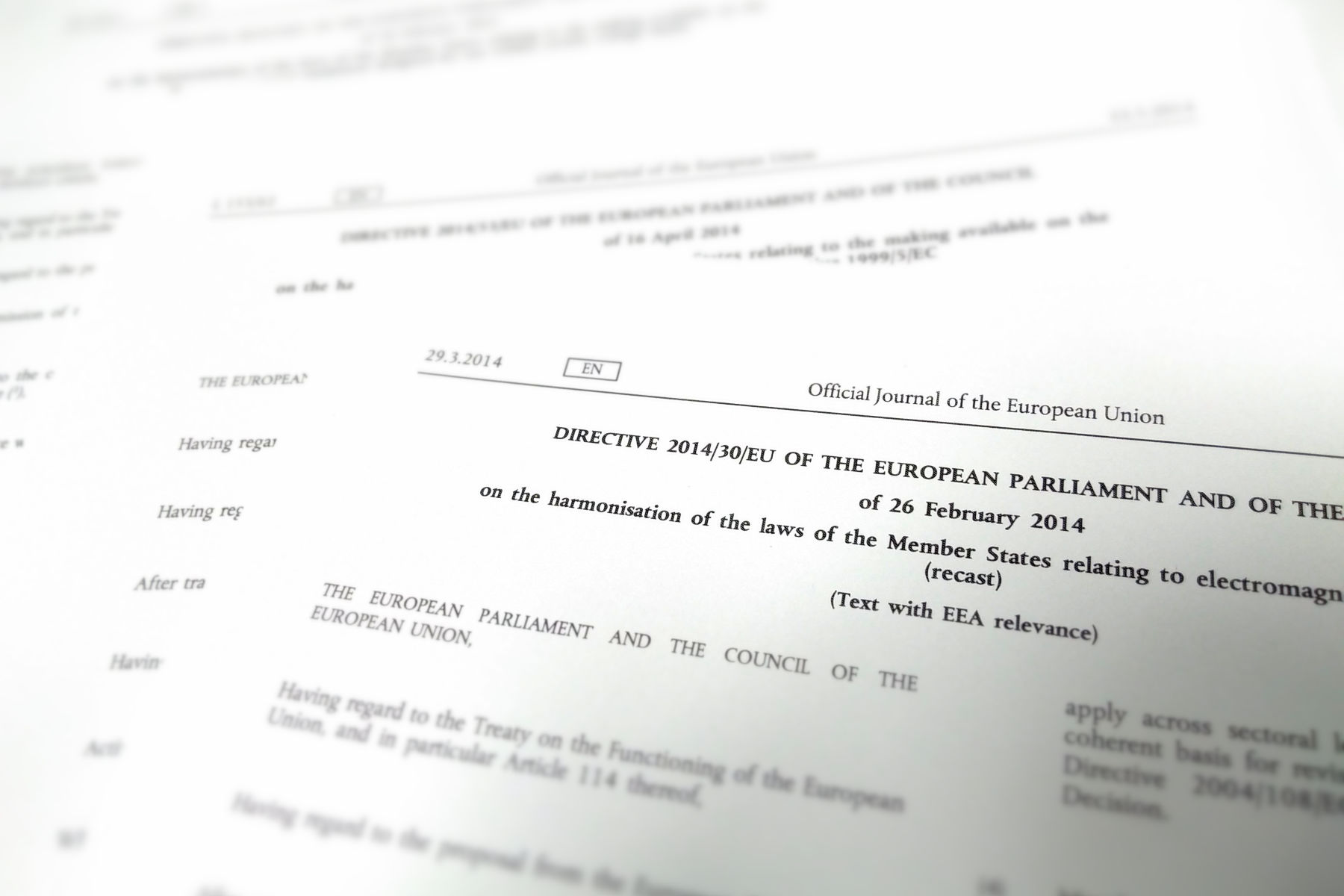 Technical Documentation Packs
You will generally need to compile and maintain a technical documentation pack (sometimes known as a technical construction file or TCF) as part of your regulatory obligations.
This documentation typically includes:
A description of the equipment

Hardware and software version control

User manual (Instructions for Use)

Installation and maintenance instructions

Design and manufacturing drawings and schematics

List of standards applied

Series production quality measures

Declaration of Conformity
We can support you by drafting much of this technical documentation, helping you to focus on the 'bigger picture' aspects of safety and compliance specific to your product.
In the USA, all products used in the workplace must be assessed for safety and approved by a Nationally Recognised Testing Laboratory (NRTL) such as UL or MET.
This process involves both product safety tests and regular factory inspections.
Our engineers are experienced in obtaining NRTL approval for products we have designed, and our manufacturing processes and facilities undergo MET factory inspections twice a year, allowing our clients to apply the MET mark to approved products.
Our quality system is also certified and regularly audited to ISO 9001:2015, which can help you demonstrate continued compliance of your product throughout production.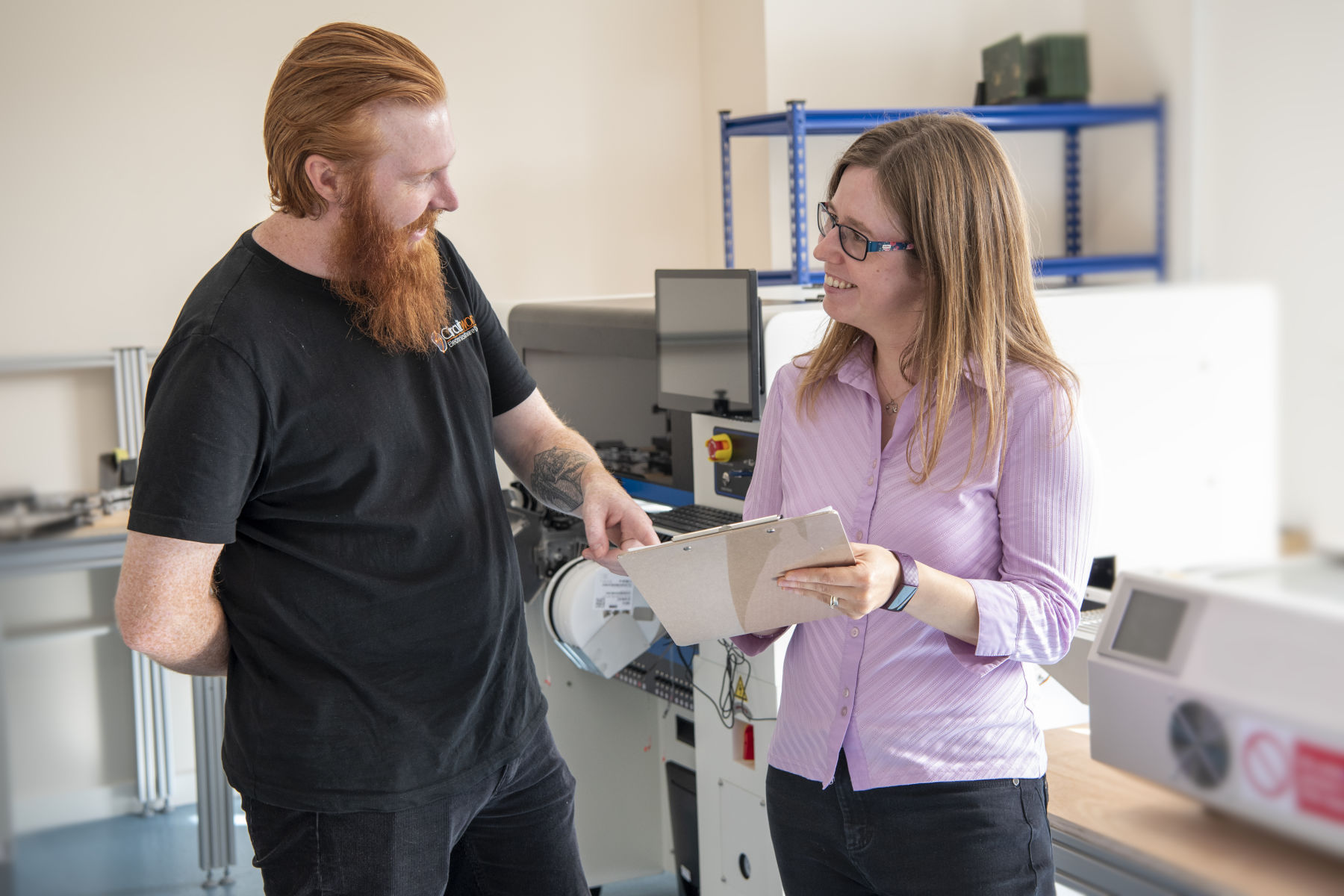 You should assess safety risks early in your product journey and ensure your circuit is designed with this in mind.
Our engineers use interlocks, isolation, high reliability components and redundancy to ensure single fault tolerance to improve product safety.
We work to international product safety standards such as IEC 61010-1 (safety requirements for electrical equipment for measurement, control, and laboratory use) and IEC 60601-1 (Medical electrical equipment - Part 1: General requirements for basic safety and essential performance) which specify factors such as leakage currents, creepage and clearance distances, voltage ratings and flammability requirements.
We also make sure designs will meet the safety tests applied during manufacture such as hipot (high potential, also known as dielectric voltage withstand) tests and earth continuity tests.
We recommend you involve UKAS-accredited test labs early in your design process; we can support you by arranging pre-compliance and full safety assessments and working with the lab's safety test engineers to ensure your product meets the latest standards.
Electromagnetic Compatibility
For your design to be EMC-compliant it must meet requirements for both emissions and immunity (susceptibility).
Emissions tests include radiated emissions, conducted emissions, mains harmonics and mains voltage flicker.
Susceptibility tests including checking immunity to electrostatic discharges (ESD), radiated RF, fast transient bursts (FTB), surges, conducted interference and voltage dips and interruptions.
We work to international EMC standards such as IEC 61326, IEC 61000, ETSI EN 301 489 and FCC Part 15 for the USA.
Our engineers consider EMC right from designing the first prototypes, employing techniques such as grounding, shielding, avoiding unnecessary fast switching, decoupling, filtering and isolating noisy circuits.
Hardening techniques such as software error detection, differential signals and transient voltage suppression diodes (TVS / transorbs) all help boost immunity to electromagnetic interference.
EMC Precompliance Testing
Sometimes the quickest and most cost-effective route to EMC compliance is simply to build a board, test it, and then improve it.
We have EMC pre-compliance test kit on site, so we can get a feel for emissions levels and rapidly 'fine tune' the design before even setting foot in an external test lab, but we do recommend you involve UKAS-accredited test labs early in your design process.
We can support you by arranging pre-compliance and full EMC assessments and working with the lab's EMC test engineers to ensure your product meets the latest standards.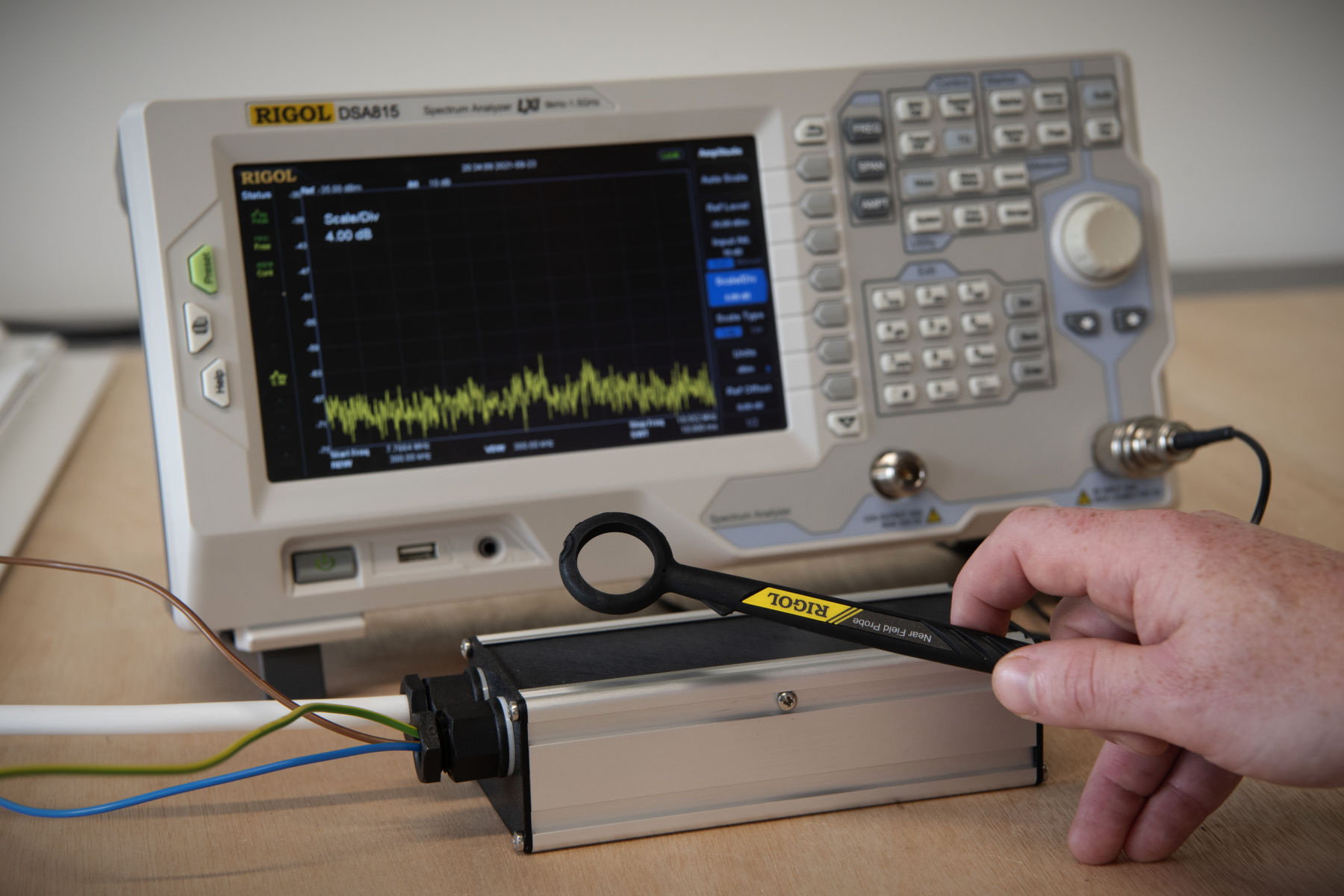 Ensuring products make good use of the radio spectrum and do not cause interference on other channels is regulated by the Radio Equipment Directive in Europe (and its equivalent in the UK) and by FCC Part 15 in the USA.
If used with care, pre-certified radio modules can simplify the radio approvals process and reduce some of the burden of testing, although in the EU / UK you must still perform an adequate conformity assessment.