Electronic Circuit Design
Designing reliable, efficient and safe electronic products requires specialist knowledge. Our team of hardware design engineers are experts in both digital and analogue circuit design.
We have decades of experience across a wide range of industries, including the Consumer Electronics, Industrial Processing and Control, Medical and Automotive sectors.
So whether your electronic device needs a basic I/O controller, some sensitive analogue measurements or a complex high speed communications bus, you can trust us to take your ideas and turn them into fully tested, functioning circuits.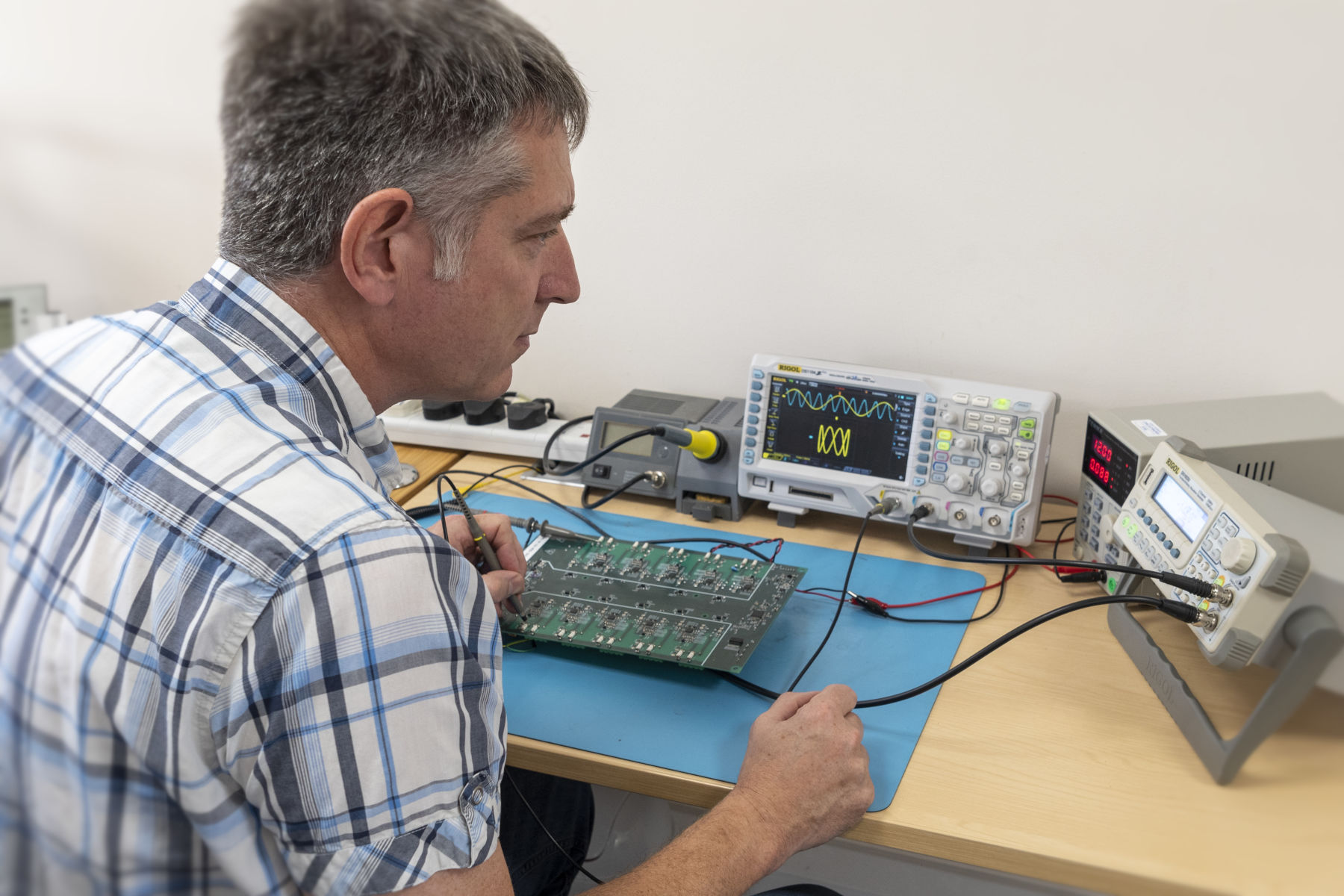 Digital and Analogue Expertise
Our broad range of expertise includes power supply design, analogue front ends, signal conditioning, data acquisition and logging, radio interfaces, standard communications buses, display interfaces and motor control to name just a few.
Every project is different and uses a variety of technologies; take a look at our Case Studies to get a feel for specific features we've recently incorporated into our circuit designs.
Microcontroller-based Designs
Most of our embedded systems designs are microcontroller-based, so our hardware engineers work closely with our embedded firmware experts too.
In fact, all of our engineers in our close-knit team have a good understanding of both software and hardware, so there's no chance of unfortunate misunderstandings between the two disciplines!
We're not tied in to any particular device, we'll use what's best for your product - whether that's a simple low cost 8-bit MCU or the latest ARM core with a with a full suite of peripherals.
The STM32 and NXP LPC series (Cortex M0, M3, M4 & ARM A7, A9 cores) have featured a lot in recent designs, but we're not averse to the odd Microchip PIC, Atmel AVR or Texas Instruments MSP430 or DSP where appropriate either.
We have close links with manufacturers / distributors, so we always know what new tech is available and don't just stick with using the same devices over and over again.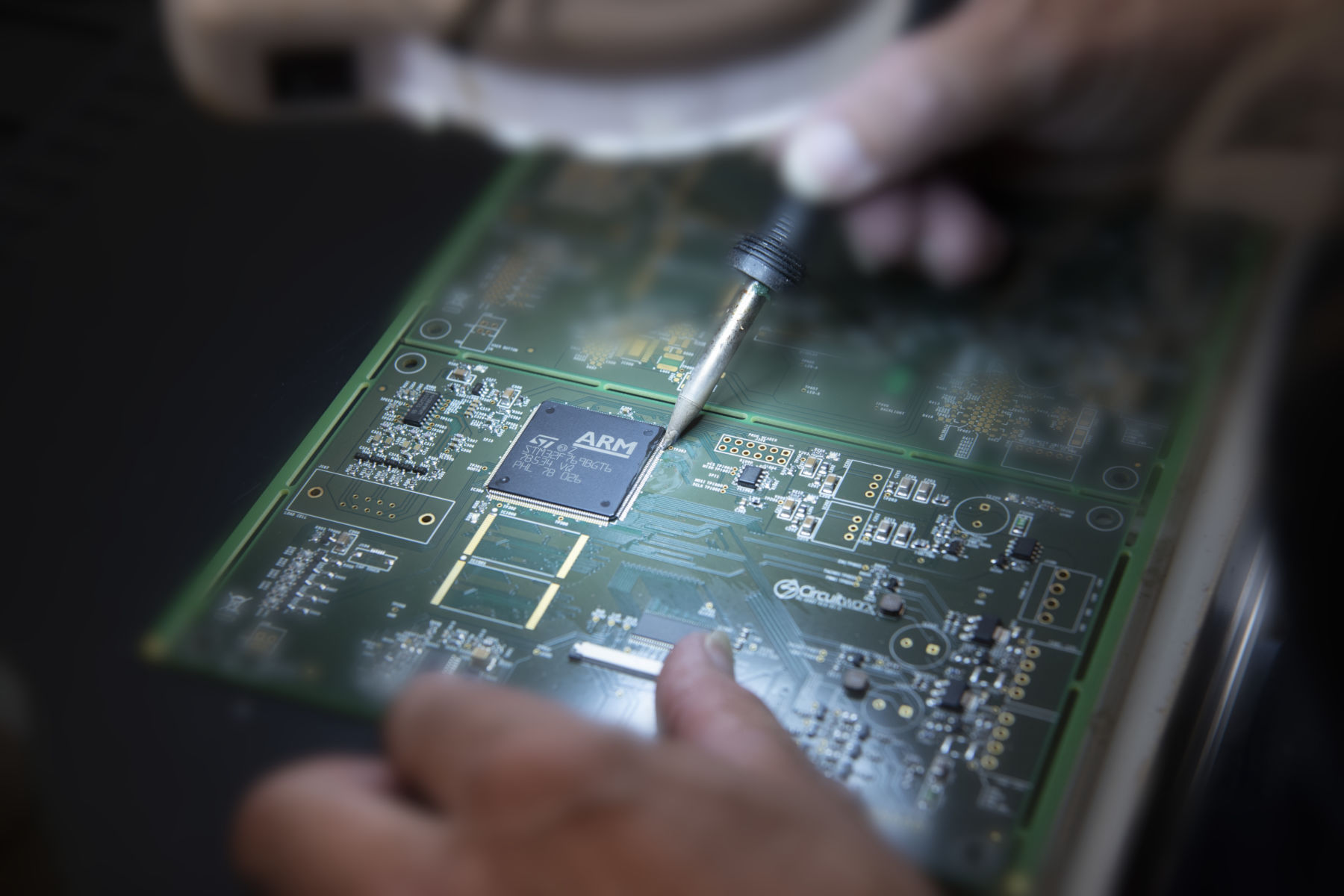 Using Cadence OrCad tools* for schematic capture and PCB layout, our engineers design your product competently and professionally, keeping you updated at every step along the way.
We use SPICE modelling, simulations and bench tests to evaluate real-world performance, trialling any areas of particular concern before we lay out the board and manufacture the first set of Engineering prototype PCBs for test and verification.
*Although if you already have a circuit design created using an alternative CAD package, chances are we can accommodate that too!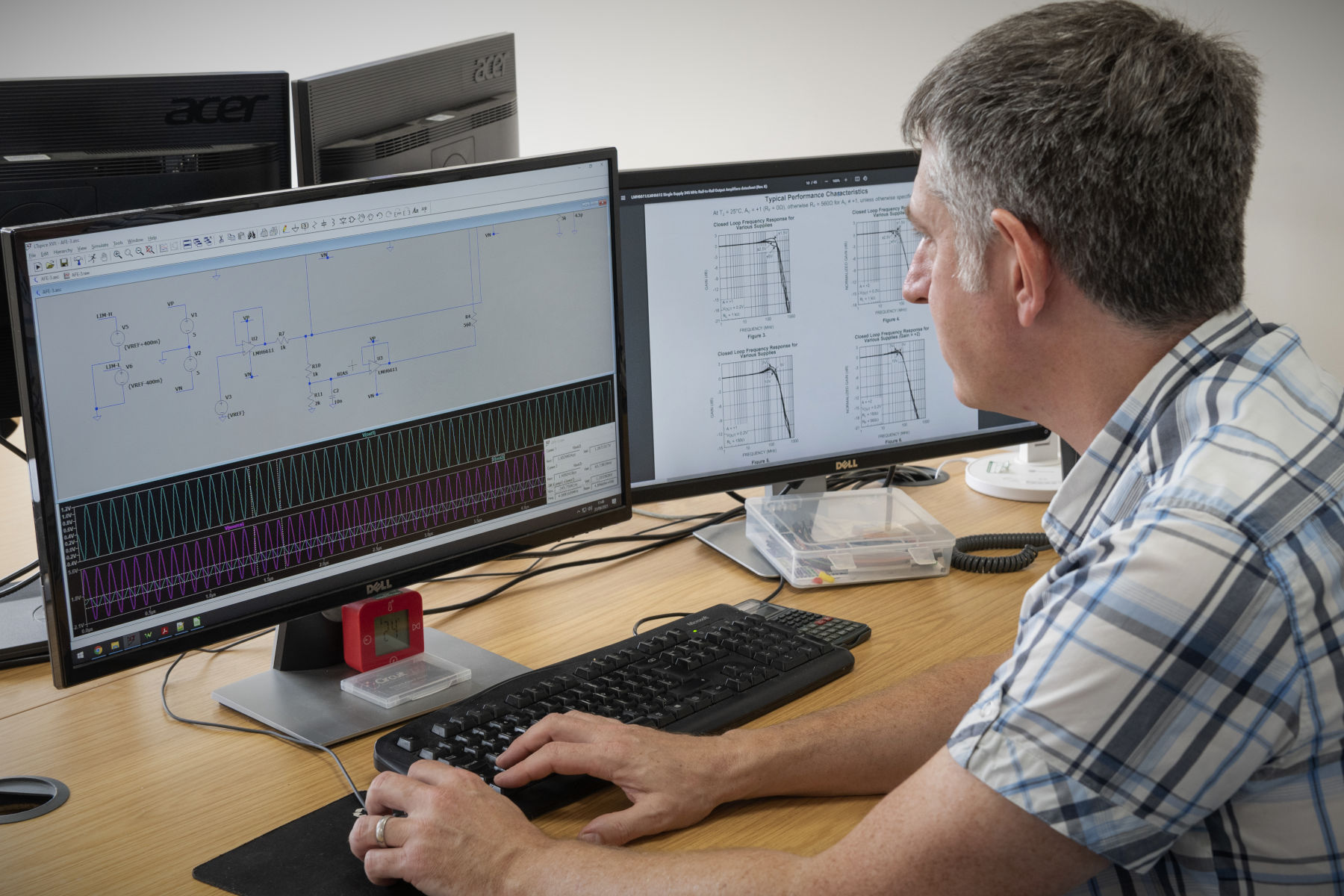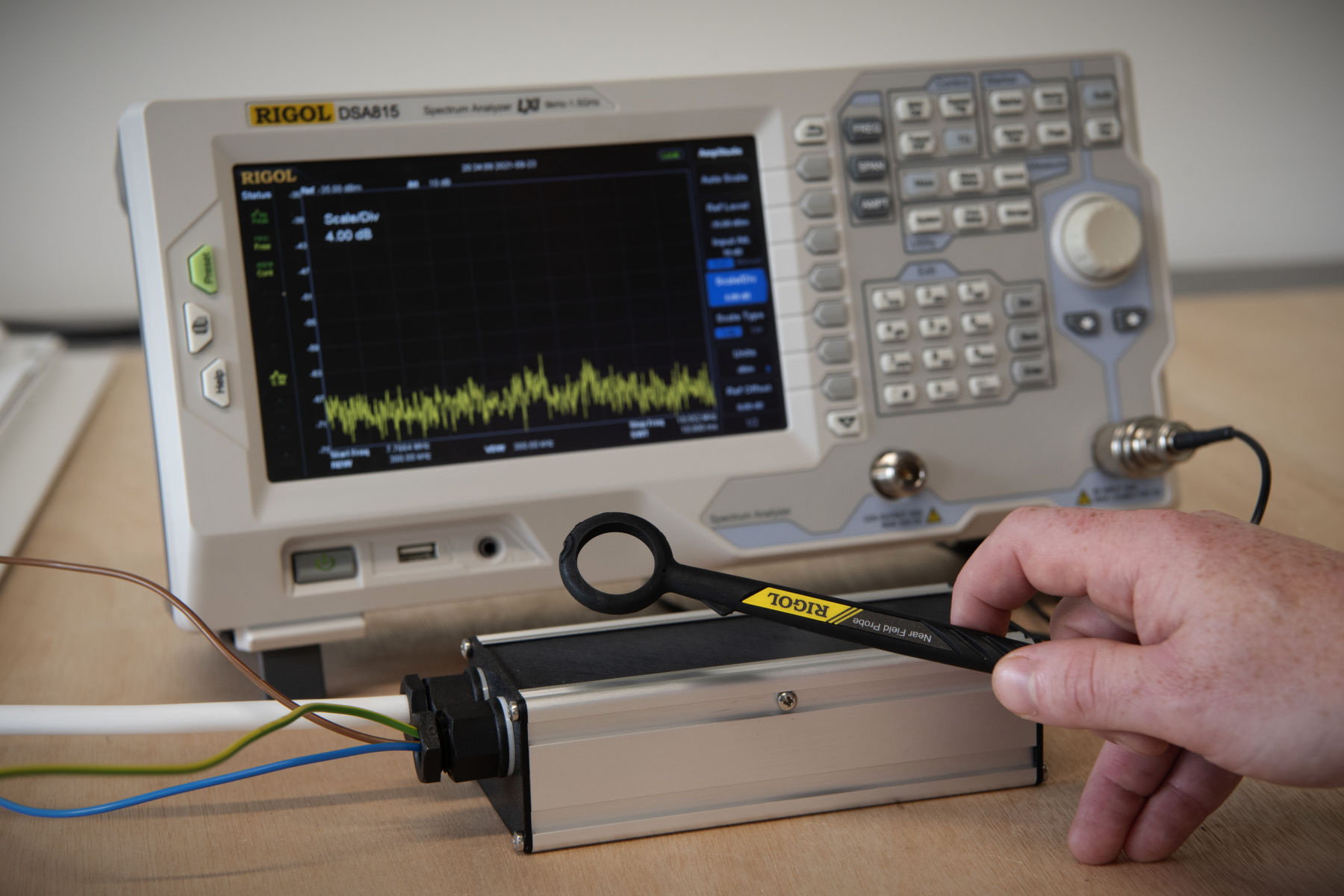 Our engineering lab is fully kitted out with all the test equipment you'd expect, with our mainstays of course being our trusty scopes and logic analysers to let us really see what's going on inside the circuit.
We'll often take your product to UKAS-accredited testing labs too, to make sure the product is compliant with regulatory standards.
With the Evolved prototypes, you'll have confidence that your delivered circuit design functions to spec, ready for you to validate and take through the steps to full Production, either with ourselves or a manufacturing partner of your choice.
Designs for the Real World
Your electronic product doesn't just need a circuit that can function technically, it must be designed for the real world too: manufacturable, testable, safe and free from EMC issues.
These aspects don't just happen by accident, and if you consider them too late in the project lifecycle you're asking for trouble! That's why our rigorous ISO9001 certified development process and integrated approach to testing and production can help you achieve not just the functionality you need, but actually give you a product you can manufacture and take to market.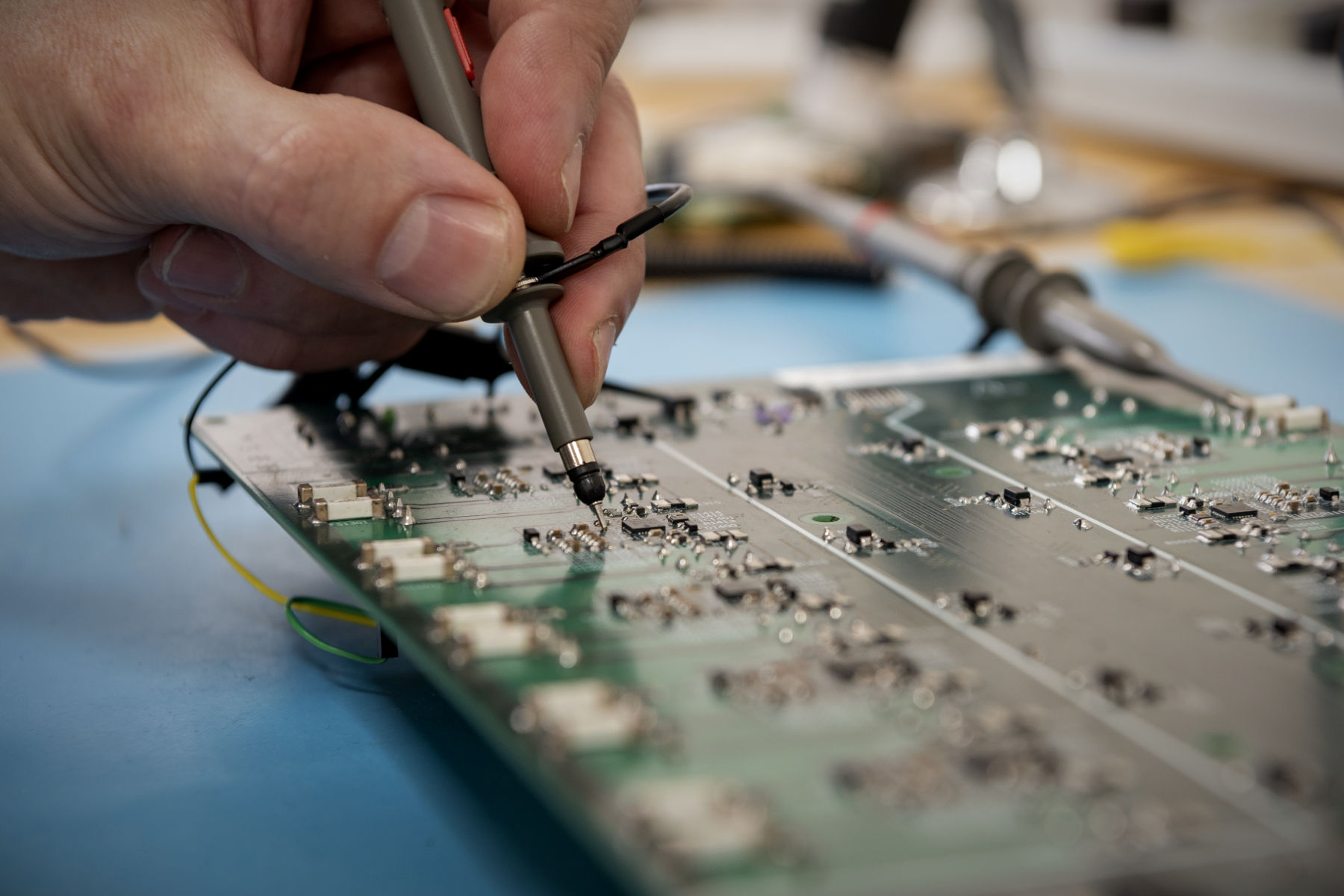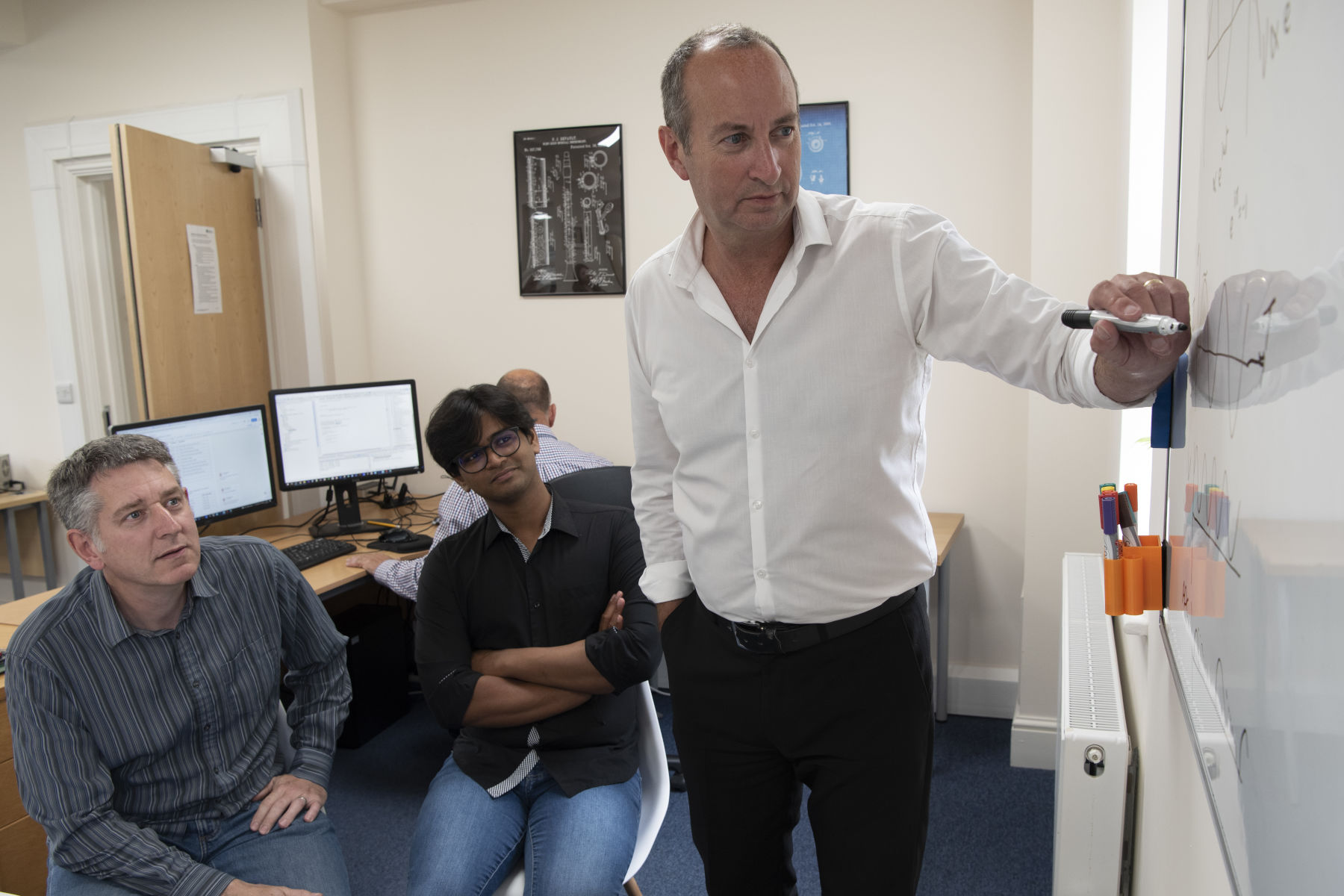 Project Launch or Project Rescue?
Whatever stage your project is at, we're happy to help!
As well as designing circuits from scratch, we can also review existing circuit designs and suggest improvements, help you with component obsolescence or EMC issues, redesign old boards to make them cheaper to manufacture, or help you extend the life of your product by adding new connectivity features.
Our engineers love to chat about circuits, so give us a call and tell us all about yours today!
Your Product: Your Design
If you've engaged us to design your circuit, we promise not to keep the design files from you - after all, this is your product, not ours.
We work alongside you to realise your product goals, and our deliverables for a circuit design include the schematic (source files / PDF) and component Bill of Materials (BoM) as standard - with no unexpected or hidden extra costs in your journey with us.