Our team of professional hardware design engineers are experienced in all aspects of PCB layout, so we can help you turn your circuit schematic into a real-world board design.
Robust printed circuit board design is both a science and an art.
Our engineers are experts at carefully placing components and laying out tracks for optimal performance, minimal cross-talk / interference, and good manufacturability, all within the space constraints and mechanical requirements of the overall product design.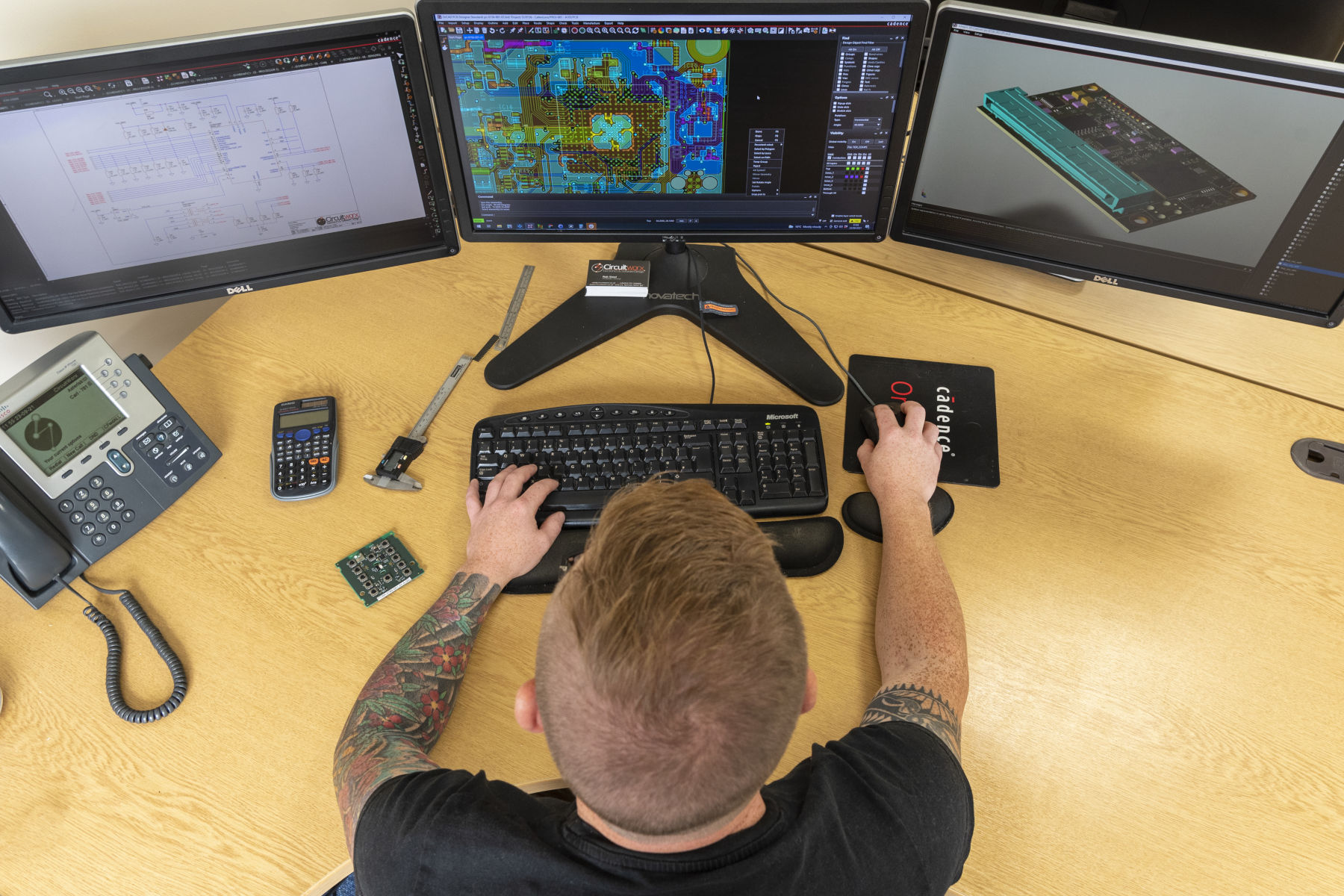 Our hardware engineers are adept at designing complex, high density multilayer boards, with impedance controlling and thermal management on a variety of substrates from standard FR4 through to insulated metal or flexible PCBs, depending on the application.
Single sided to 8 or more layers

Mixed technology, PTH, SMD & BGA

Rigid, flex-rigid and flexible PCBs

HDI designs with blind & buried vias

Sensitive analogue electronics

IMS designs for enhanced thermal performance
We primarily use Cadence OrCad tools* for PCB layout and schematic capture, which allow us to view our designs in both 2D and 3D.
Our design engineers work closely with industrial / mechanical product designers to ensure the PCB layout is the right size and shape for your custom enclosure (or off-the-shelf box, if that works better for you), with connectors, interfaces and mounting holes aligned exactly where they need to be.
We export our PCB models for integration with other mechanical CAD tools too, such as Solidworks and PTC Creo (Pro Engineer), for extra reassurance at the design stage that the whole product will integrate perfectly once it's manufactured and built.

*Although if you already have a circuit design created using an alternative CAD package, chances are we can accommodate that too! With past projects using Eagle, Kicad, Altium
Getting your PCB layout right is absolutely crucial to ensuring your product is electrically safe, free from electromagnetic compatibility issues and has good radio performance - all critical aspects for ensuring regulatory compliance too.
Through good design techniques and a solid understanding of relevant standards - to say nothing of years of experience - our engineers will consider EMC compliance and creepage and clearance distances for electrical safety from the very first prototypes.
Sometimes the quickest and most cost-effective route to EMC compliance is simply to build a board, test it, and then improve it.
We have EMC pre-compliance test kit on site, so we can get a feel for emissions levels and rapidly 'fine tune' the design before even setting foot in an external test lab.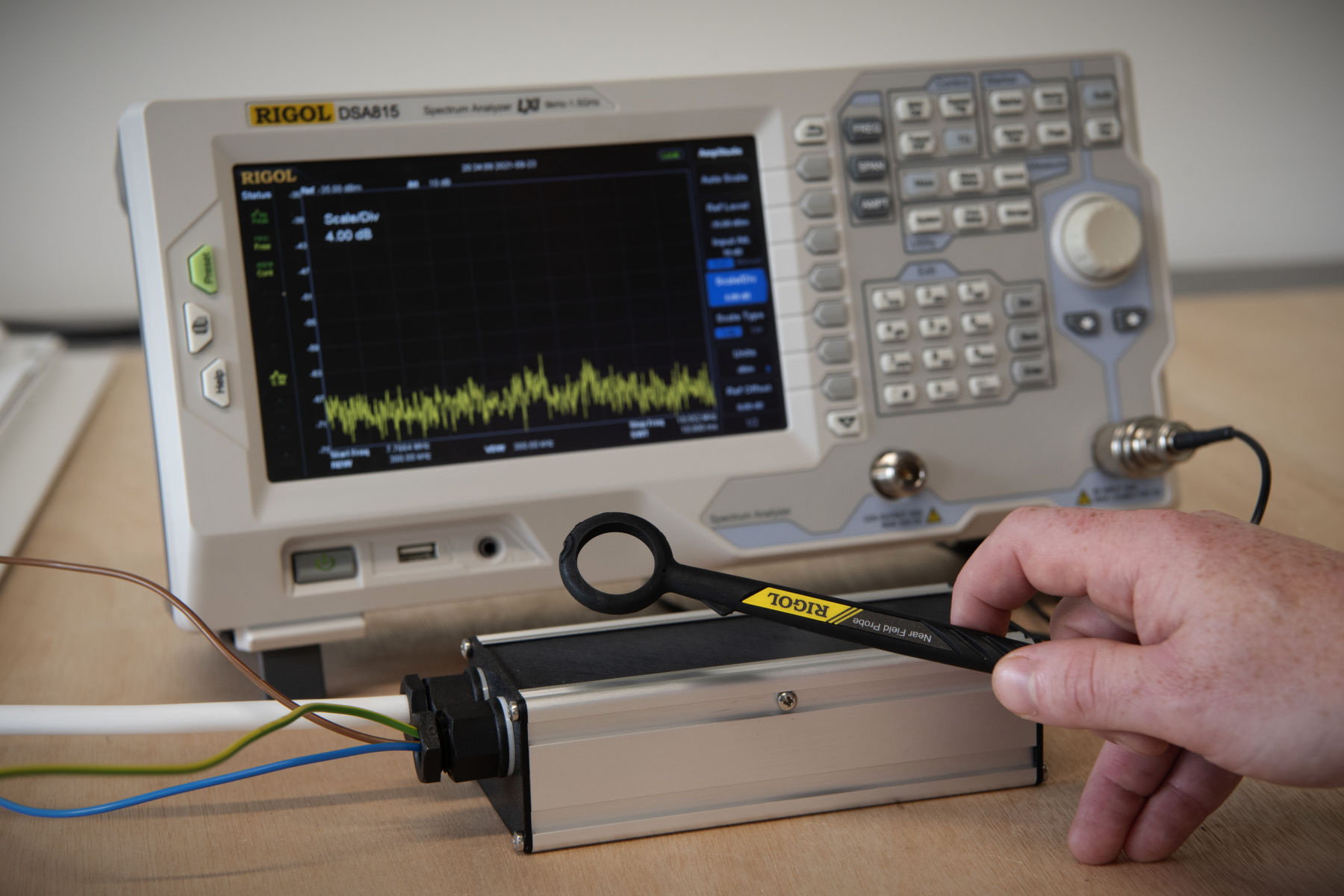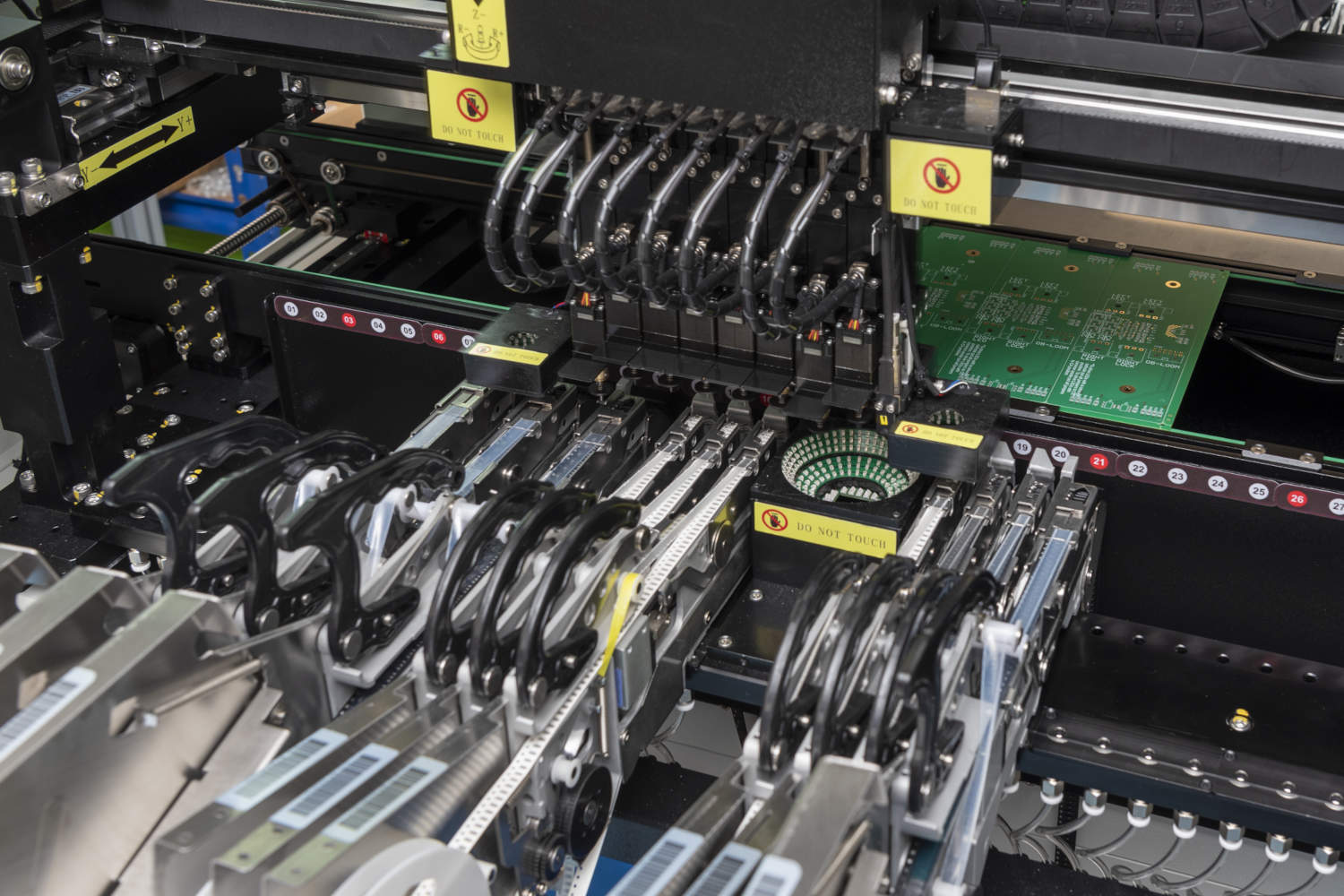 As we assemble and test PCBs on site in the UK as part of our production services, you can be sure our hardware engineers will design a board that can actually be manufactured effectively!
From guidelines, checklists, and peer reviews through to automated Design Rule Checks, our development process is designed to ensure our PCB layouts are appropriately designed for manufacture.
Flexible Service, No Tie-ins!
We can be involved in your project as much or as little as you want, working with you on anything from reviewing your existing PCB design, laying out a board from a schematic you provide, or taking you through all the steps of our electronic product development process.
We'll happily manufacture your finished product for you too - but, rest assured, we offer a 'no strings attached' design service here! When we design your PCB for you, we won't tie you in to a production contract with us.
Our design deliverables include a full set of manufacturing files (PCB layout gerbers, drill files, XY data, BOM, PCB specification details) as standard, so you're free to get your boards manufactured wherever suits you best.*
*We hope we'll impress you enough to stick with us though!